State life is one of the largest housing societies in Lahore. It is located next to Lahore Ring Road and DHA and 13.6 Km from Allama Iqbal International Airport.
We find many schools of international standard providing quality education near
society. It is equipped with an artistic infrastructure from roads, proper transportation to power systems for its valued residents.
Society has two sectors: phase 1 and phase 2.
PHASE 2
State Life Housing society Lahore phase 1 is subdivided into six blocks. AA, BB, CC, JJ, EE, and FF.
BLOCK AA
The first block of the society possesses residential plots of 1 Kanal only. There are parks of different sizes present, adding beauty to the commercial area of the state life phase 2. A few minutes' drives show that the Ashiana housing scheme lies near the block.
BLOCK BB
This block has plots of 1 Kanal with beautiful symmetry. Moreover, parks and the playground is also an artistic combination.
BLOCK CC
Near Kamahan road, we find the block CC with plots of 1 Kanal, playground, parks, graveyard, and a commercial area.
BLOCK JJ
Residential plots of 1 Kanal makes the block along with a park, commercial Plot, and graveyard.
BLOCK EE
This block comprises plots of 10 Marla with shops, a mosque, and parks.
BLOCK FF
If we see the map of state life phase 2, we find that the block FF lies near the DHA phase 9, 10 and possesses plots of 5 Marla with a beautiful park in its center.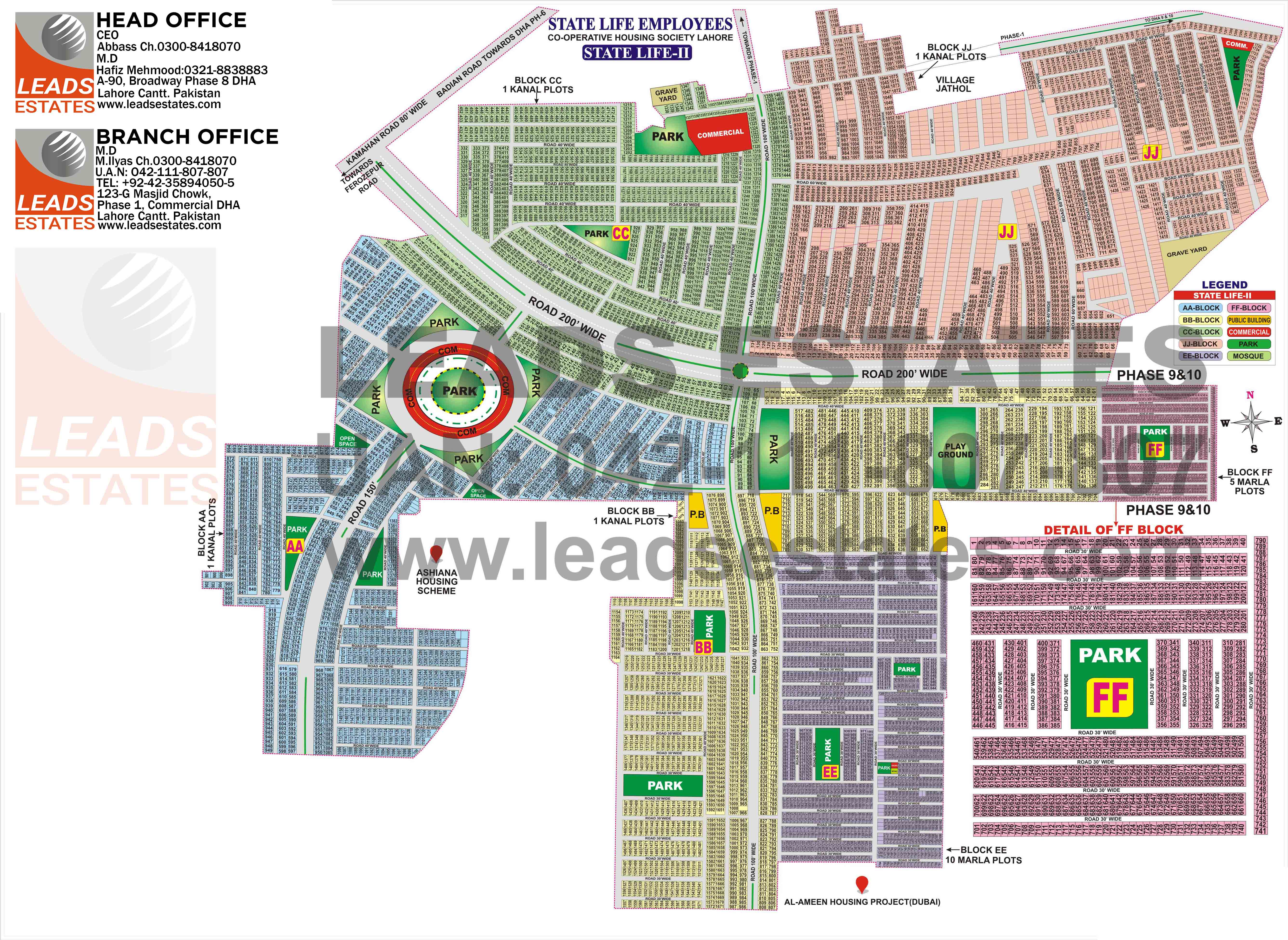 click on the image to zoomify it.