Safari Garden Lahore is an emerging society in the city of Lahore. It is on Raiwind Road. Central Park, LDA city, Gulberg Town all lie near the Safari garden.
If we go from one of the significant commute routes in Lahore, i.e., Ferozepur road, it is just a few kilometers away. It is one of the best residential areas fulfilling the needs of its valued residents over the years. It is a gated housing scheme and has security plans.
It has divided into four blocks.
BLOCK A
If we look at the Safari Garden Lahore Map, block A possesses a site office and parks. Main Boulevard connects Block A with Block B. Commercial and residential plots of different sizes are present, ranging from 5 Marla to 10 Marla. It is a few minutes' drives from Gulberg Town.
BLOCK B
Block B comprises plots of 3 Marla, 4 Marla, 5 Marla, 8 Marla, and 10 Marla. Moreover, it has apartments at 16.53 K. Commercial area, parks, graveyard, and mosque of 4 Kanal and Public building of LDA at 7.23 Kanal are also in Safari Garden.
BLOCK C
In this block, residential and commercial plots of 5 Marla are present. A community center at 8.04 Kanal, an international standard school at 9.81 Kanal, a hospital at 8.11 Kanal that provides quality treatments, and a Public building of LDA at 4 Kanal are present side by side. In addition to this, a mosque is also found.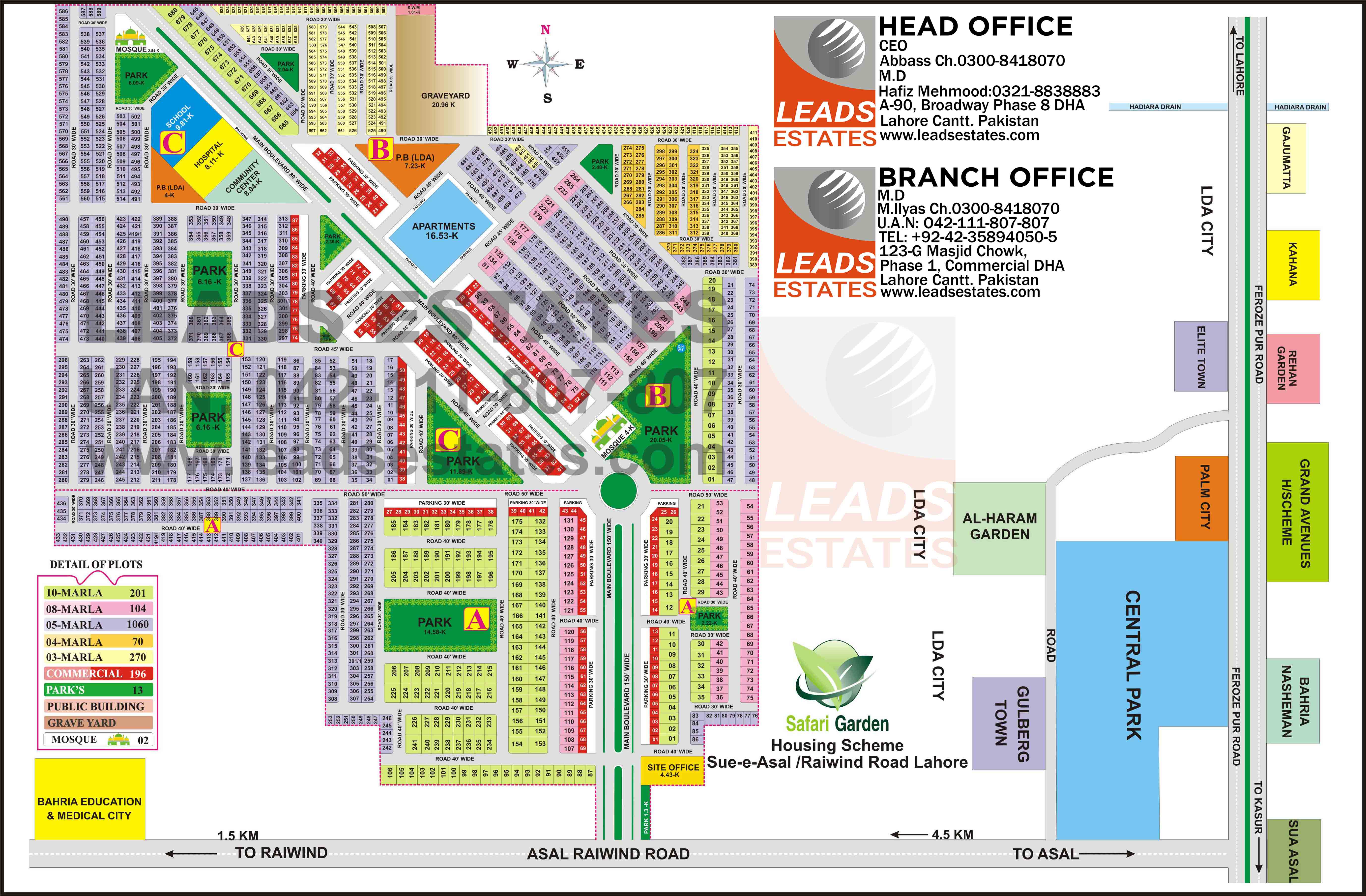 click on the image to zoomify it.