MOTORWAY CITY Lahore Motorway City is one of the renowned housing societies. It enters and exits on Motorway Lahore. It provides plots of 3½ Marla, 5 Marla, 10 Marla, 1 Kanal, and 2 Kanal. It facilitates its residents by providing them with the underground electric system, proper sanitation and sewerage system, gas, transportation, a perfect security system, wide roads, and two plant nurseries. The motorway society has been divided into 5 Blocks.
BLOCK P
As we look at the Motorway Lahore map, it has plots of 5 Marla, 10 Marla, 1 Kanal, and 2 Kanal. A mosque, parks, and commercial Plots also lie there. Gulfishan Colony also lies nearby.
BLOCK Q
comprises residential plots as well as commercial shops, parking, and parks. The motorway city Lahore map shows a mosque, community club at 17.20 Kanal in the block.
BLOCK R
contains plots of 3½ Marla, 5 Marla, 7 Marla, and 10 Marla for residency. It has commercial Plots, a mosque, parks, a hospital, and a graveyard. According to the motorway society map,
BLOCK S
has plots of 1 Kanal and 2 Kanal, commercial areas, school of international standard, parks, and playgrounds for kids.
BLOCK T
has plots of 5 Marla, 7 Marla,10 Marla, and 1 Kanal. Commercial areas, graveyards, parks, and a mosque.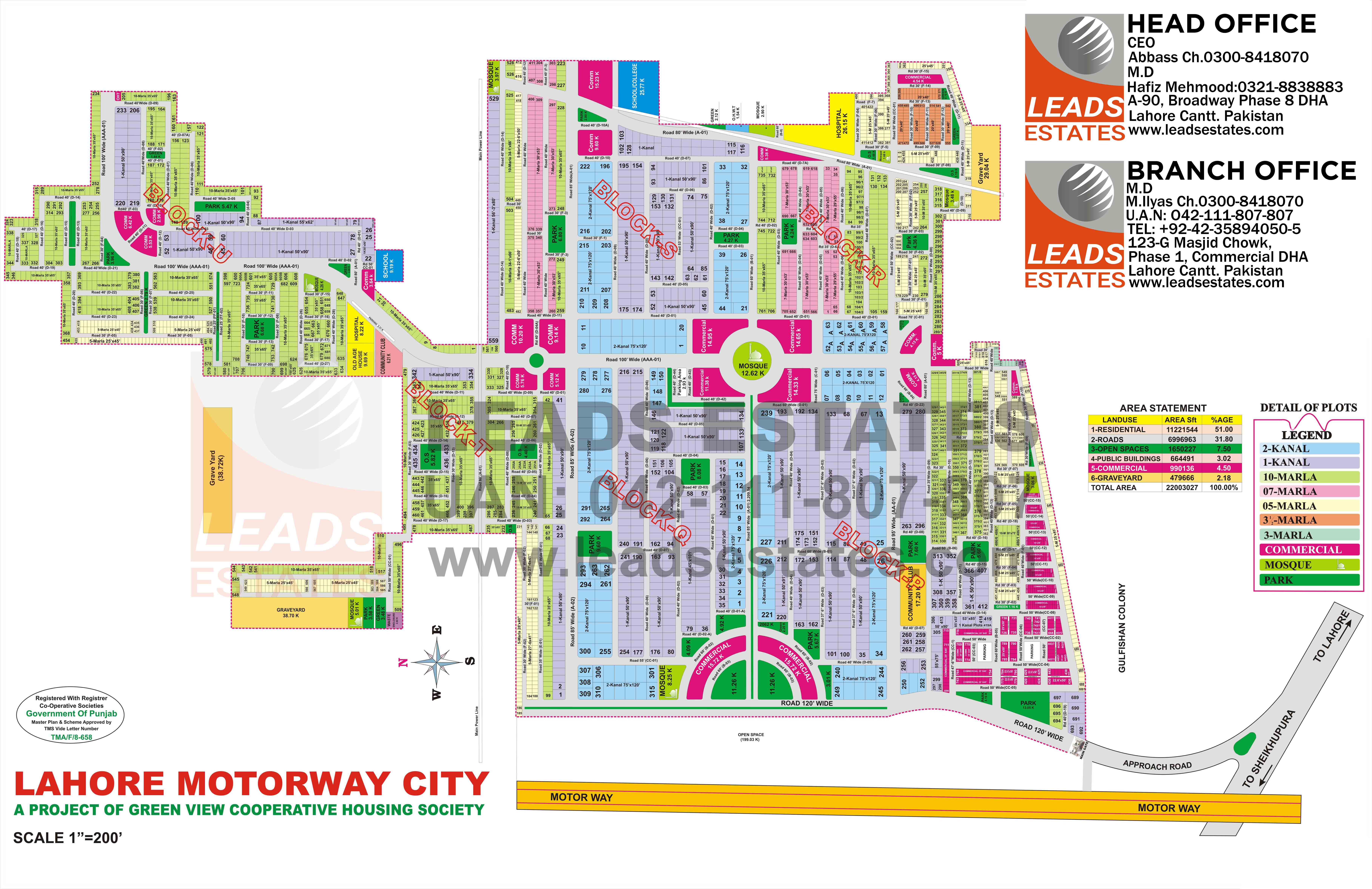 click on the image to zoomify it.