Jubilee Town is one of the best options to be considered if you are going to construct a home in Lahore, near Multan Road. It is a project of LDA and approved by it. It has a beautiful infrastructure and is situated near the stunning developments in the city.

According to the Jubilee Town location map, the most popular housing schemes are located nearby, including Punjab Government Servant Housing Scheme, LDA Avenue, Izmir Town. Even one of the best universities in Pakistan, COMSATS, also falls near the Town.
Moreover, Fatima Jinnah Institute of Dental Science and Indus Hospital is a few minute's drives away from the Town. There are schools, playgrounds and other facilities for the children too.
If we look at Jubilee Town map Lahore, we see that it offers 3 Marla, 5 Marla, 7 Marla, 10 Marla, and 1 Kanal. You can have your possession as the development is completed. Main Boulevard is 150 feet wide. According to the Jubilee Town map, the scheme has its commercial area, which comprises plazas. Izmir Town has a mall, Jinnah Mall, which is also not far from the Town's location.
Jubilee Town has been divided into many blocks. All the blocks comprise residential and commercial plots of varying sizes. In addition to this, schools, colleges, and medical and health care centers also fall in the housing society. De Montmorency Institute of Dental Health separates the Block E, Block F. Mosques, graveyards, a Central Park, and many mini-parks.
Commercial shops with parking and other amenities like water supply, electricity, transportation, and security system make the Town a reliable and safe place to live.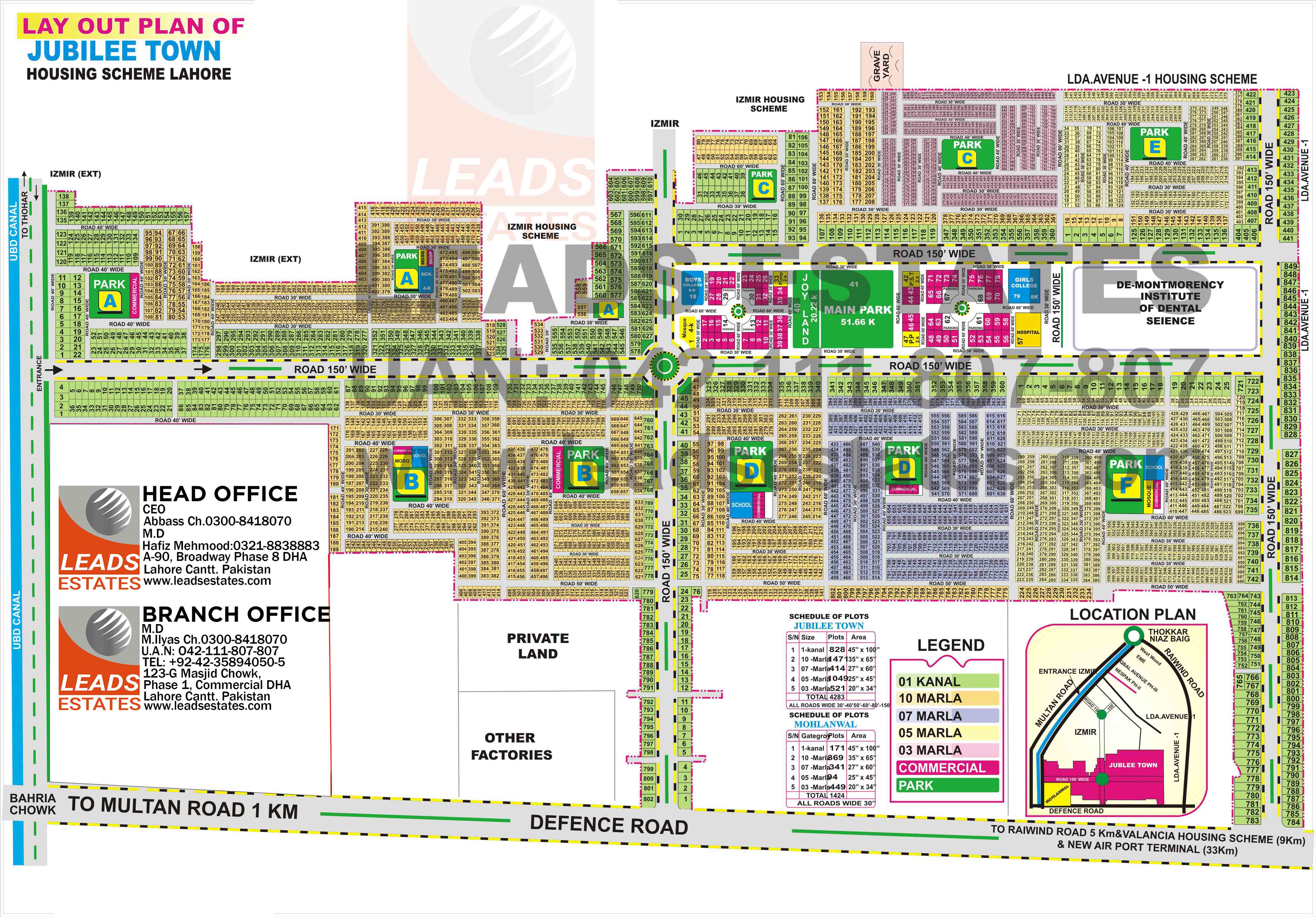 click on the image to zoomify it.