Fazaia Phase 1 is a housing society located in Lahore, on Raiwind Road. It is just 12.5km from Thokar Niaz Baig Chowk, Multan Road Lahore. Fazaia Phase 1 Lahore map shows many major housing societies, including Lake City, Valencia Town, AWT phases 1 and 2, and DHA Rehbar. Lahore Ring Road gives easy access to the main city. It is about 35 minutes' drive from Allama Iqbal International Airport.
Fazaia Phase 1 is a secured and gated community with 24/7 security coverage. It is approved by LDA. When we look at the Fazaia phase 1 map Lahore, we observe that it has four entrances and has 10 residential blocks (A, B, C, D, E, F, G, H, J, and K, it also includes lush green parks of various sizes.
Block A,B,C,D,E and F
Block A has residential plots of 10 Marla, 1 Kanal, and 32 Marla, a few commercial shops, green parks, a college at 17.52 Kanal. Block B comprises Zaamin Villas and lush green parks. Block C has residential plots of 1 Kanal, 2 green parks, each at 5.58 Kanal. Block D has 1 Kanal, few commercial shops, lush green areas adding beauty to the housing society. Block E and F also comprise 1 Kanal, green parks, and a commercial area at 4.42 Kanal.
Block G,H,I,J and K
Block G has plots of 10 Marla, few commercial shops with paring area, and parks. Block H and J have plots of 10 Marla, 1 Kanal, a mosque, a graveyard, Fazaia shops, Green Lawns at the side of block H. Jinjatia Village lies near the Block J. Graveyard, Fazaia Quarter and Grid Station at 32.9 Kanal are also present. Block K comprises plots of 1 Kanal and 32 Marla and lush green parks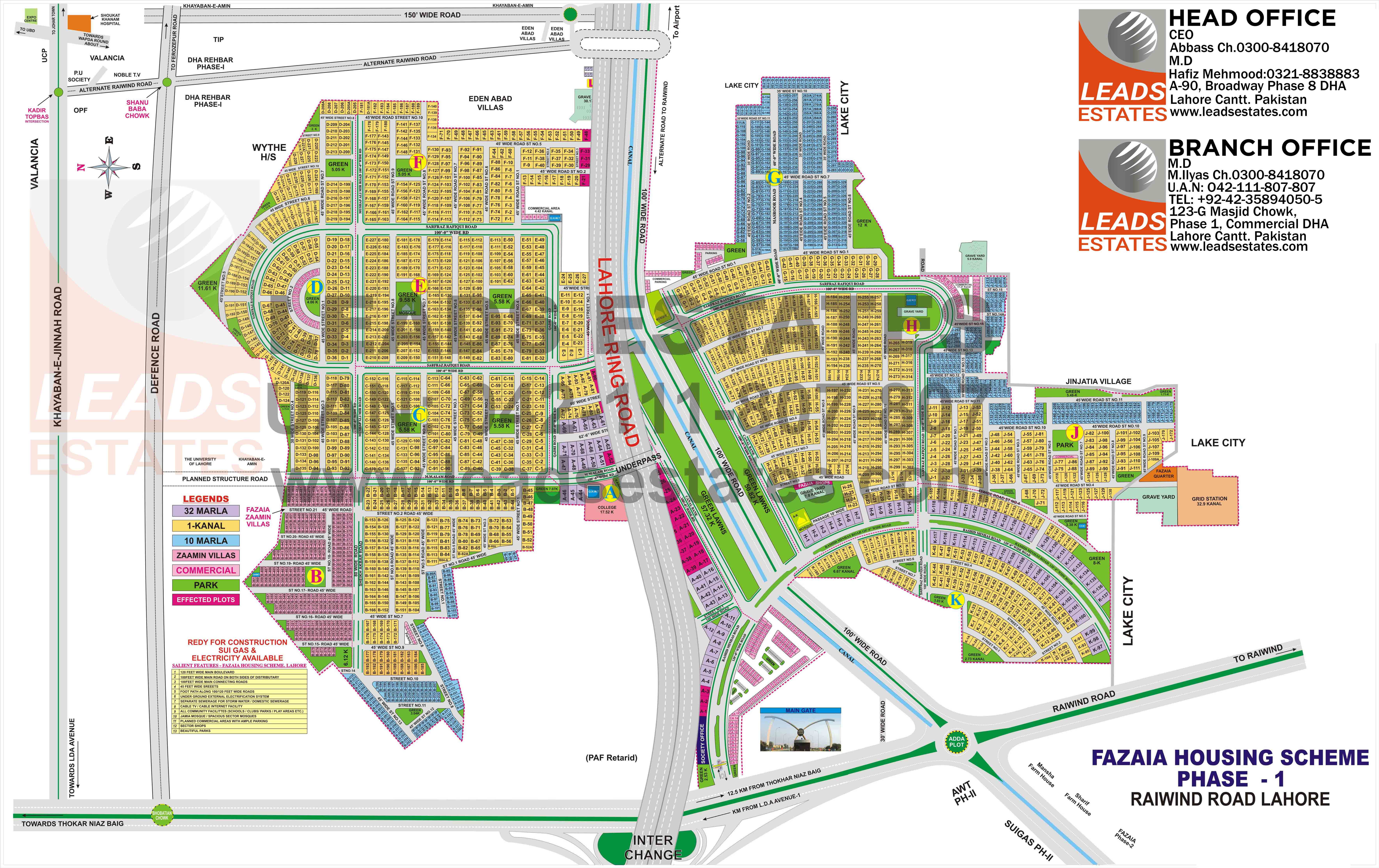 click on the image to zoomify it.