Faisal Town Lahore is located in the city center, near the University of Punjab and Model Town. It is one of the neighboring and most prestigious districts of the city of Lahore. Faisal Town is a neighborhood of Gulberg Tehsil. One of the famous schools of Lahore, St. Anthony High School, is in this town.
According to the Faisal Town map, it has four residential blocks, A, B, C, and D. Block A comprises of residential plots of varying sizes, a central park, and many small parks.It has a mosque also called Abu Bakar mosque.
Block A and B
A private hospital is found in block A. Block B has residential and commercial areas. Moreover, it comprises a small market, wholesale and retail stores named Ali General Store and Hassan Store. One of the best institutes of Pakistan, the FAST institute, is also in Block B.
A big park called Milad Park falls in the Block. Two mosques are also found in the Block, one is called Be-izn-Allah, and the other is in the khota pind. Government Girls High School and National University of Computer and Emerging Sciences also fall in block B.
Block c
Block C comprises the biggest market of the housing society, namely the Civic Centre. When we look at the Faisal Town Lahore map, we observe that block C has two mosques and parks. A Trust Hospital named Khair-un-Nisa Hospital is also present in this Block.
Block D
Block D has plotted for residency. Many commercial areas are present in this Block like the most famous stores Chishti superstore and Maqsood store. Cathedral school also lies in this Block.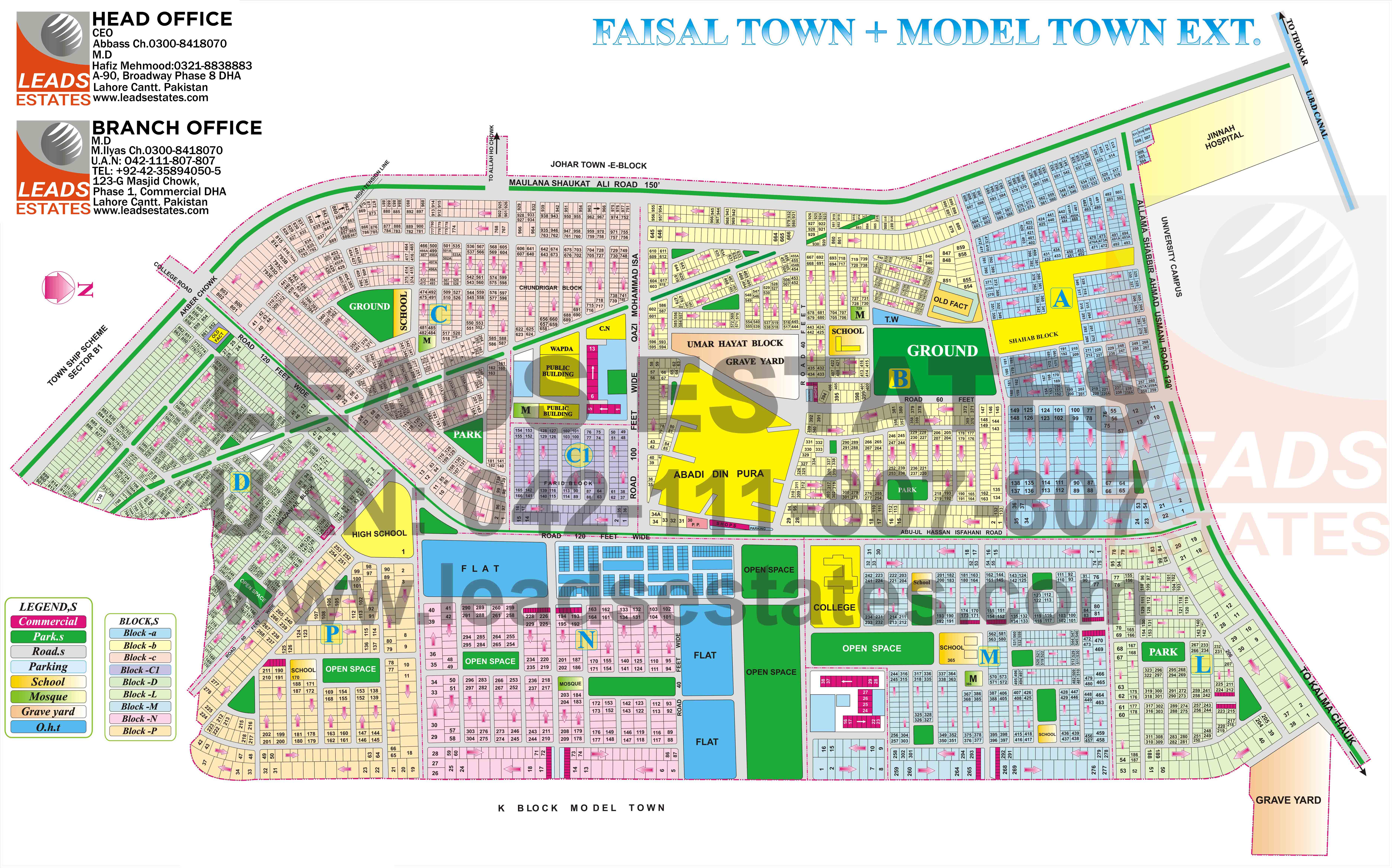 click on the image to zoomify it.